Simultaneous interpreting in any setting
Take advantage of Olyusei's innovation and technological development to digitalise and vitalise your event, meeting or conference.
We can offer you a wide range of solutions and tools that can be combined and adapted to your needs and those of your event.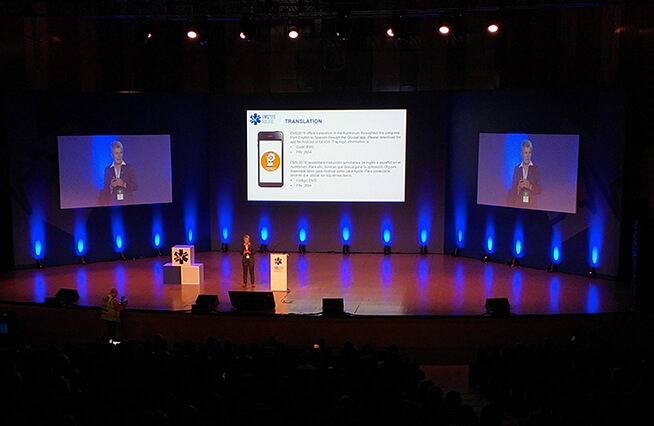 Tell us what you are organising and we will give you the most suitable solutions and explain all the services we can provide.
Benefits of Olyusei for events and meetings
Work meetings are easy to set up. Tell us which platform you want to hold your meeting on, its duration and its languages.
Olyusei makes meetings dynamic and agile, thanks to our technical support at all times.
Experts in European Works Councils (EWCs).
We love challenges and holding Works Councils in more than 12 languages is a real challenge.
We guarantee success – We undertake technical tests with participants prior to the meeting to ensure that everyone is correctly connected on the day.