Olyusei is a company specialising in simultaneous interpreting tech services on a national and international level.
Founded in 2016, Olyusei is committed to implementing technology in simultaneous interpreting services.
Devised by interpreters and developed by the best IT professionals and specialist audiovisual technicians, Olyusei is not just a solution for simultaneous interpreting, it is a comprehensive service that bridges the gap between professional simultaneous interpreting and today's digital tools.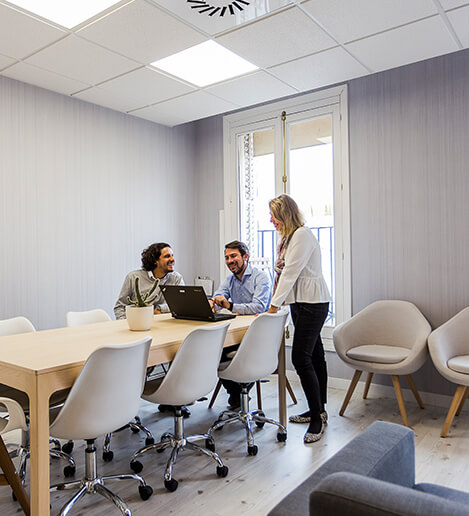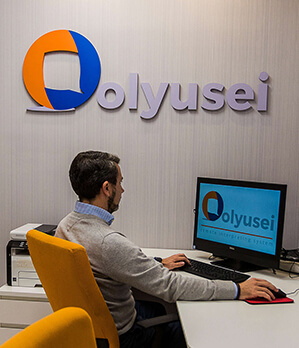 At our headquarters in Puerta del Sol in the heart of Madrid, we connect clients from all over the world with their audiences, conveying their message to reach its chosen target. A flexible and adaptable system for a wide range of situations, and one that keeps evolving with the addition of services and functions, providing solutions to any given challenge.
Timeline
2012 - 2014
2012 - The idea was formulated of creating a simultaneous interpreting system adapted to today's technology. 2014 - Creation and training of the technology development team and the launch of the first MVP.
2016
First remote simultaneous interpretation. Launch of the Olyusei app. Opening of our first hub with 3 booths and technical controls. Creation of the technical and management department.
2017
First event outside Europe (in New York). Events and meetings with up to 8 languages and 16 interpreters.
2019
We inaugurated our hub at Puerta del Sol, with 12 interpreting booths and several technical control stations. We exceeded 2,000 listeners on the Olyusei app during an event.
2020
Launch of the virtual interpreting console. First event with 22 interpreters all working from different parts of the world.
2021
Launch of the Olyusei webapp and live streaming & webinar services with interpreting in multiple languages.
2022
Launch of the subtitle tool in multiple languages, available for integration on any platform.
2023
We began offering automated simultaneous interpreting services based on artificial intelligence (AI). Launch of the Olyusei Live streaming platform, which combines all our language solutions in a single tool. Launch of the new online dashboard with an upgraded interface and improved features.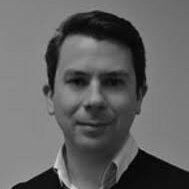 Marcos Aranda
Founder and director of Olyusei
Marcos Aranda has a PhD in Translation and Interpreting from the Universidad Pontificia de Comillas. He is a sworn interpreter of English and Dutch, registered with the Ministry of Foreign Affairs, and has worked as an interpreter in the European Parliament.
Marcos also manages the translation agency,
Tridiom
, which has over 20 years of experience in the sector and is a member of the APROSET Association of Translation Service Providers. He is also a member of the Spanish Association for Standardisation of the ISO Standard of Remote Simultaneous Interpreting, and he currently combines his professional work with university teaching, as he lectures on translation and interpreting degree courses.
His training and extensive experience as a translator, interpreter and translation agency director, helped him to conceive and develop a remote simultaneous interpreting system that meets the needs of both interpreters and clients through a technological transformation of traditional interpreting systems. Furthermore, his system also increases the potential of simultaneous interpreting in the market by reducing the logistical costs associated with the service.
Innovation and technology are in the DNA of Olyusei and its CEO.
The success of our services is only possible thanks to our team of audiovisual technicians.
At Olyusei, we have the best professionals, bilingual speakers and experts in different audiovisual fields.
This allows us to provide comprehensive technical assistance that covers everything from the initial planning, technical consultation establishing the system that best meets the clients' needs, and prior testing and checks ensuring everything is ready, to the delivery of the service itself, when we pay particular attention to the team of interpreters responsible for the simultaneous interpreting.
Our motto: breaking barriers
We look after our clients from the moment they request information and estimates, responding in under 24 hours.
We listen to you and provide you with all our training and experience regarding the events sector, procedures, communication and the meetings industry (MICE), as well as our expertise in interpreting and multi-language events, so as to design and organise the service you need.
We coordinate all of the technical and human resources to give you the peace of mind of having the best professionals working on your team.