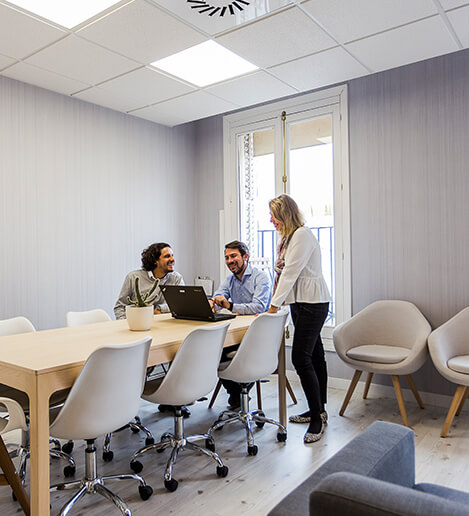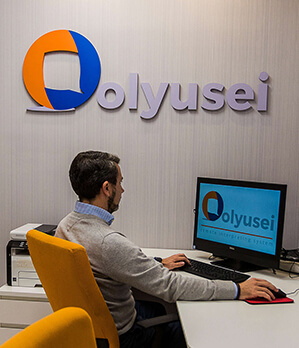 Developed by interpreters for interpreters
Our goal:
To create the best working environment possible, thanks to technological development and innovation, while maintaining quality and work criteria that allow interpreters to carry out their trade in the best possible conditions.
We share the same values and commitment.
Thank you to the interpreters that place their trust in Olyusei to manage events and clients.
How do Olyusei interpreters work?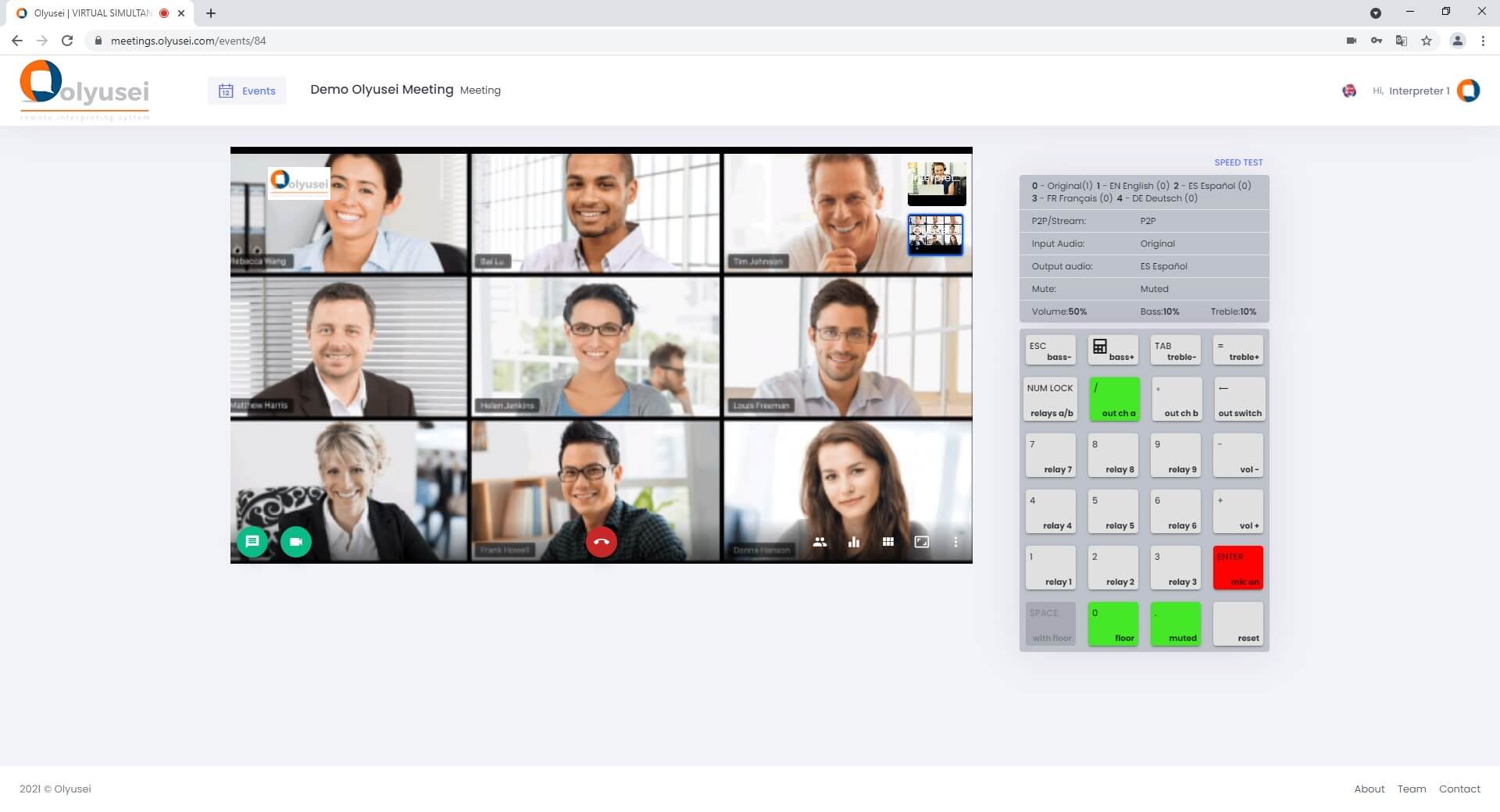 Olyusei virtual interpreting console
Intuitive and very similar to a physical console.
It takes just 15 minutes to learn how to use it.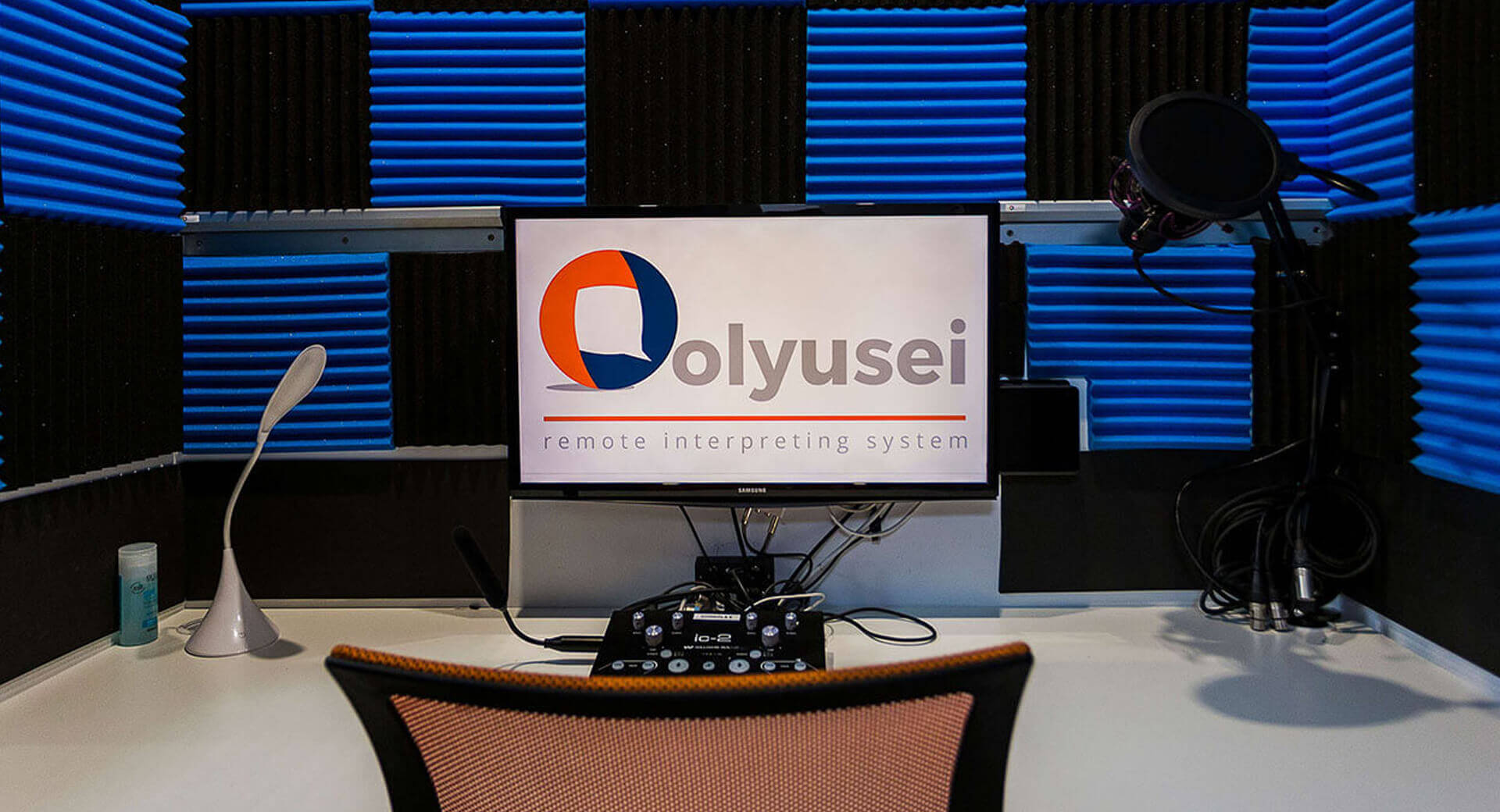 Using interpreting booths and physical consoles. An unbeatable user experience with technical support at all times.
A collaborative environment, where you can work with colleagues and share experiences.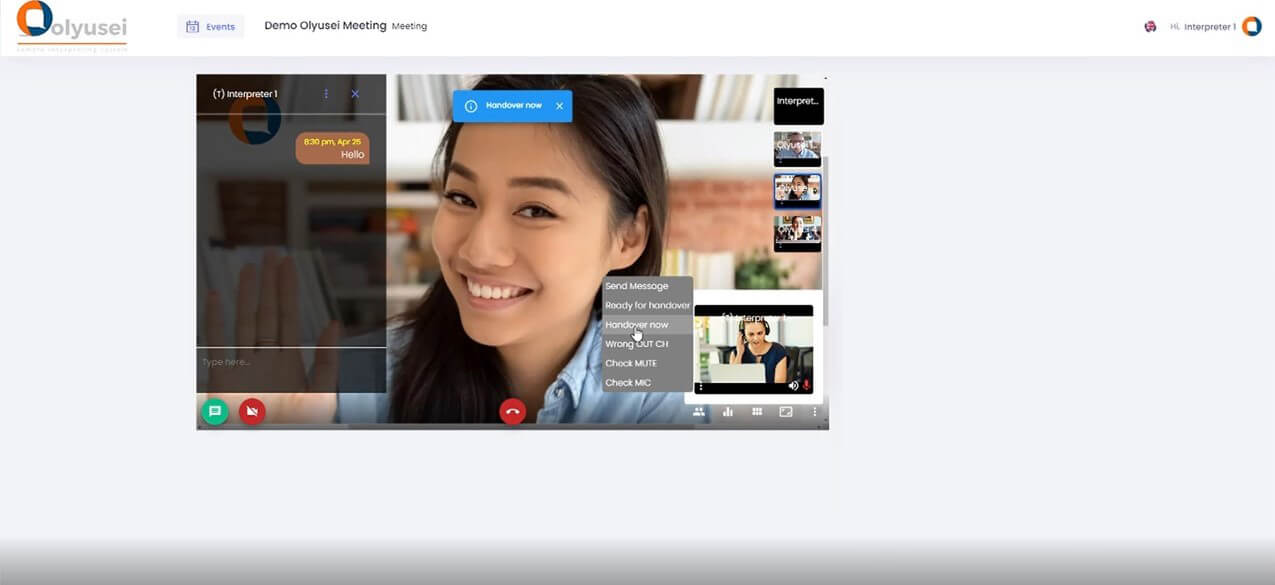 Exceptional sound quality thanks to its 20 kHz frequency range, and bass and treble control.
Internal chat between interpreters and with participants.
Camera stream between interpreters.
Visuals of speakers and participants with presentations.
No limitation on relays.
Integrated handover feature.
Option of listening to the relay and original simultaneously.
What do you need to work?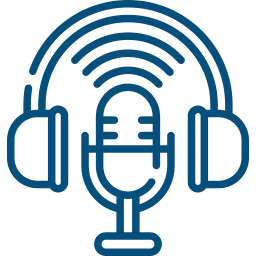 Headphones and microphone connected to a PC. Some spares won't hurt either!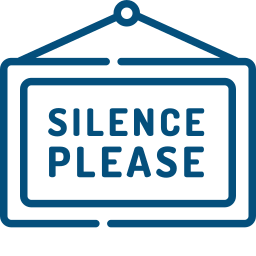 An environment that is isolated as much as possible from noise and interferences.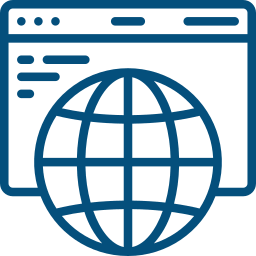 Compatible browsers: Chrome (recommended), Mozilla Firefox, Microsoft Edge, Opera.
Do you want to form part of the Olyusei team?
If you're passionate about your work and you have more than 3 years of experience as a conference interpreter, send us your CV here.