We offer clients a comprehensive service to meet all their needs
We are aware of the challenges our clients face. As such, we have made a catalogue of additional services available to facilitate and speed up the organisation of any event or meeting.
Olyusei is constantly innovating and, as such, we have just added the following into our service portfolio:
Instant online transcription in all languages
We can now transcribe talks and presentations in real-time in any language. In addition to listening to them, you will also be able to read the dialogue, take notes more easily and follow the event better.
Olyusei integrates instant transcription into all videoconferencing platforms.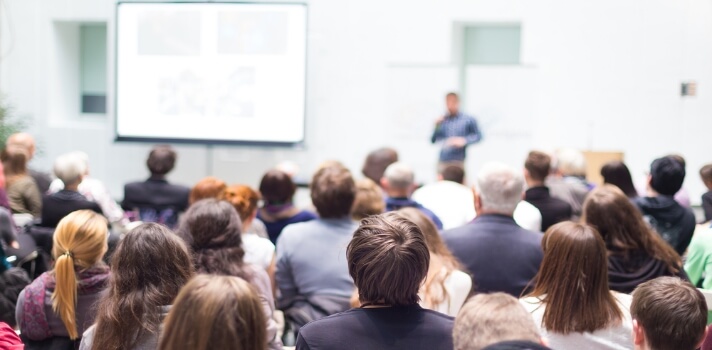 Integrated value-added solutions
Olyusei also provides other services that may be required in organising your event, whether in-person or virtually:
We record both the original audio and interpreting channels at the client's request. We manage interpreter permissions for using and sharing this material.
Video recording and editing with interpreting audio to put your content into any language.
The best solution for increasing the impact of your event. We add dynamisation and digitalisation in order to reach your audience in real time. Not all platforms are the same, so let our streaming experts advise you.
Broadcasting, editing and synchronisation of the interpreting audio and visuals. Simultaneous interpretation of pre-recorded sessions. Voice-overs by native speakers of different languages.
Verbatim (exact) transcription or edited transcription. Very useful for creating scripts and publishing the event in written form. Taking minutes. And now even instant transcription!
Thanks to our parent company Traducciones Tridiom, with over 20 years of experience, there's no language we can't translate!
We subtitle and dub training and corporate videos. We can subtitle in English or in any other language.